"New life"
Our thoughts form the reality around us. Each of us is able to create the world he wants. This is the main topic of my new mural "New life" i painted last two week at @urbanmorphogenesis streetart festival. Also the artwork has a more personal subtext and i curious how each of you my friends understood it.
Butterflies
2019
Lieusaint, France
Special for Wall Street Art Grandparissud
Curated by Mathgoth gallery
Observation
"Mesto" project, June 3-4, 2019
Location: Nizhniy Novgorod, Russia
Attention
HKWalls, 2019
Location: Wood road, 20, Wan Chai, Hong Kong

The idea of ​​my work is in the attention of parents, adults, teachers to children. Careful attitude to their learning, the transfer of knowledge, our experience, love for the world, traditions etc. The child requires attention and respect. We, adults, are sculptors of their future and we should be focused as much as possible on the process of achieving the result.
Untitled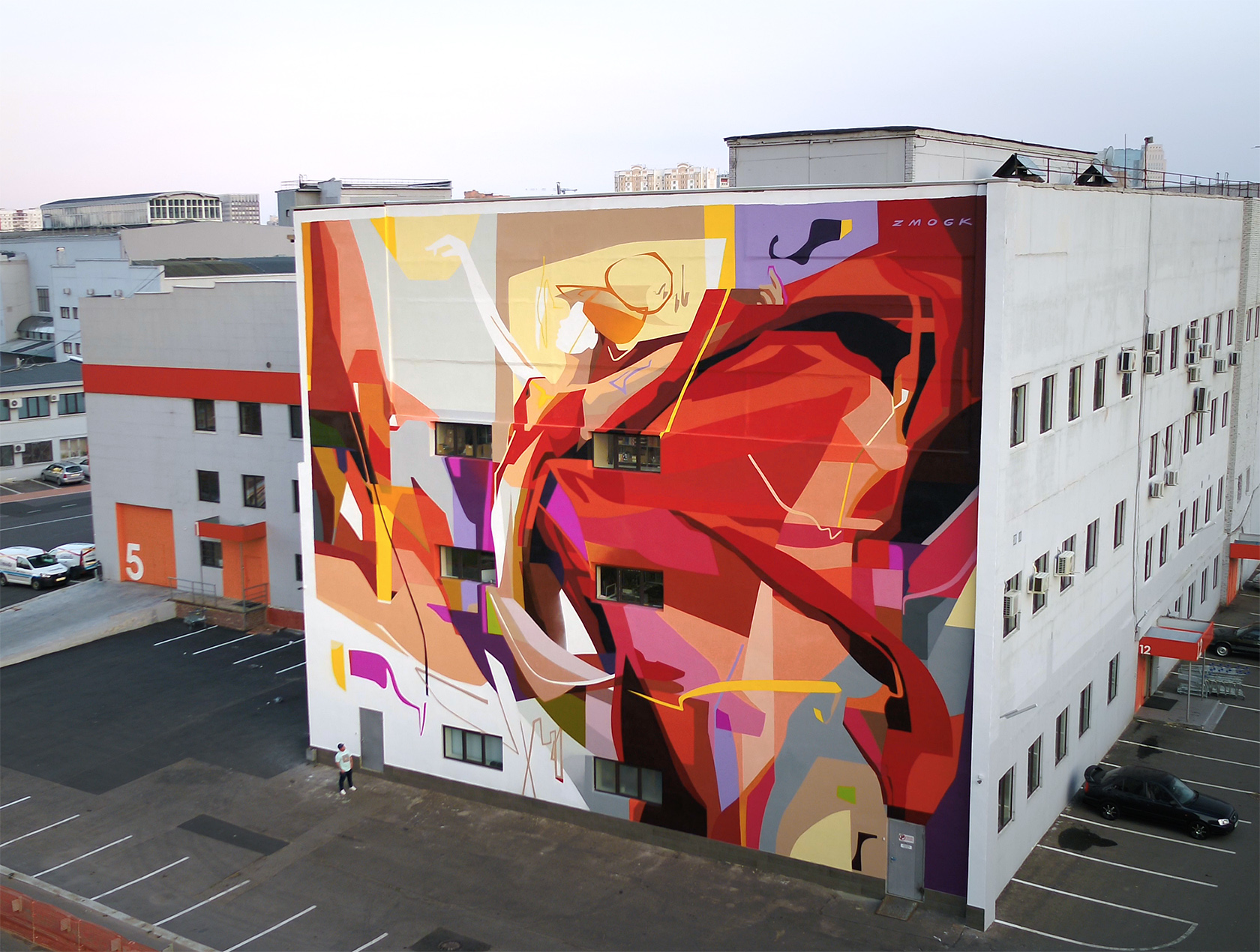 Takeoff
2018
Location: Moscow, Russia
Shift
Perception
2018
8x9m, São Julião do Tojal, Portugal
For @louresartepublica

Receiving, perceiving and interpreting information. The birth of new ideas or their misunderstanding and denial, adhering to conservative views
Whisper
2017
Vitry-sur-Seine, France
Ecole42
History
Urbanart festival, 2018
Location: Astana, Qazaqstan
The mural story is an allegory of history.
Elusive beauty
26-27.05.2018
Ekaterinburg, Russia.
For Stenograffia streetart festival
Photo: Maxim Loskutov
Fado
Nature
2016
"Artovrag" festival , Vyksa, Russia
Curated by Artmossphere
Untitled
Manas
2016
Omsk, Russia
For "Stenograffia" streetart and graffiti festival
Photo: Dmitriy Chabanov
Dreamers
2015
Ekaterinburg, Russia
For "Stenograffia" streetart and graffiti festival
Perrier
2014
Moscow, Russia
Commissioned project for Perrier brand.
curated IWILL Agency
Converse
2014
Moscow, Russia
Commissioned project for Converse brand.

2014
Special for the center working with children with Down syndrome.
Saint-Peterburg, Russia
2014
with Ruben Sanchez at Carouge, Switzerland